Get
$50

Bonus

when you reach your first $100
What is an offerwall and how does it work?
Monetize your app's non-paying users with offerwall ads. Offerwalls serve as a mini-store in an app, listing multiple offers that users can complete in exchange for receiving in-app virtual currency.
The benefits of offerwall monetization
Offerwalls will help you Boost In-App Ad Revenue, User Retention and In-App Purchases.
Boost In-App Ad (IAA) Revenue
The offerwall is a great mobile monetization strategy for any micro-payment freemium app. Offerwalls can significantly increase your app revenue. They deliver extremely high eCPMs for app developers. The average offerwall eCPM for Android is $30 to $80, and the average offerwall eCPM for iOS is $50 to $120.
Increase Retention
Offerwalls will help you keep your users within your app longer, ultimately increasing user retention. Offerwalls work particularly well for verticals like gaming, communication, texting, gambling or dating. Instead of quitting, users can access the offerwall once they are out of virtual currency, and get the premium content they need to continue playing.
Improve User Experience
The offerwall is completely opt-in, meaning users choose whether or not they want to engage with it. Due to the user-initiation, offerwalls don't disrupt the app flow or the user experience. In fact, they can improve the user experience as premium content can be accessed without needing to pay.
Get More In-App Purchases (IAP)
Data studies have shown that offerwalls help boost in-app purchases. Users get a taste of the premium features they're missing out on without offerwalls. After a while they end up deciding to pay for premium in-app content. On average, the increase in in-app spend for users after completing offers from the offerwall is above 100%.
Developers monetizing with the ayeT-Studios offerwall network
See who is using our offerwall monetization to drive ad revenue and IAPs.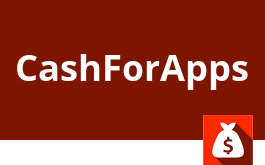 CashForApps
One of the top reward apps on the Google Play and Apple App Store with more than 10,000,000+ Downloads.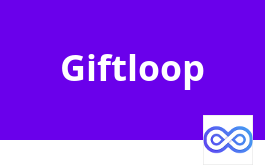 Giftoop
One of the rising app stars and probably the next Lucktastic out there.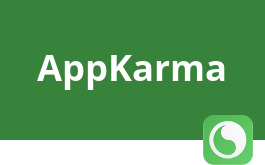 AppKarma
With 1,000,000+ Downloads, Appkarma is one of the most established apps on Google Play that rewards users for engaging with an offerwall.
Easy Integration for iOS, Android and Unity
Start monetizing with our user-friendly iOS and Android SDKs as well as our Unity Plugin. Just follow our comprehensive in-depth guides and documentations or ask our technical support for help.

Follow the instructions to integrate the Android offerwall into your app.

Follow the instructions to integrate the iOS offerwall into your app.

Follow the instructions to integrate the Unity Plugin into your app.
Interested in becoming a partner?