Offerwall Mediation Guide
Tips to Maximize Offerwall Revenue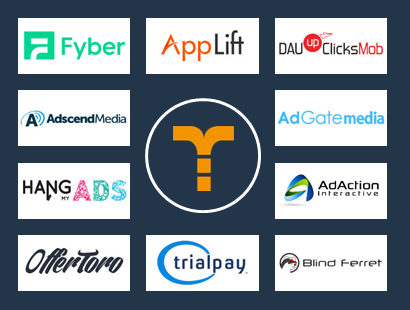 What Is Offerwall Meditation?
Offerwall mediation means that you are working together directly with several ad networks. Each ad network provides campaigns that can be served to your users via the ayeT offerwall. The mediation provider, in this case ayeT, is connected to each ad network via API. All you need to do is set up each ad network in the ayeT dashboard – there is no extra technical integration required with each ad network.
1. Select Ad Networks
Work with all ad networks, not just one! Select from multiple ad networks, which you would like to work with directly and add them as a meditation partner within the ayeT dashboard.
2. Fetching & Comparing Offers
Once added, ayeT fetches and compares all offers from your various ad networks. In addition, you receive all direct ayeT offers, which you won't find anywhere else. We check for payout, conversion rates and redirect chain to look for offers yielding the highest eCPMs. It is not always the offer with the highest payout that performs the best!
3. One Unified Offerwall
All offers are served and displayed within the ayeT SDK. Self manage your offerwall to fit your audience!
You can blacklist offers from your competitors, choose from various sorting algorithms or disable certain campaign types like CPL offers or surveys. Customize your
Access the Full Offerwall Mediation Guide