Discover performance based advertising!
Signup Campaigns
Generate E-Mail-Subscriptions or Account Registrations
Traffic Type: Incent, Non-Incent
Bid Type: CPL
Grow your customer database with signup campaigns. Make users register an account or subscribe for your newsletter.
Build trust and lasting realtionships upon your valuable database. Inform your clients about new products, services and company updates to turn them into loyal, returning customers.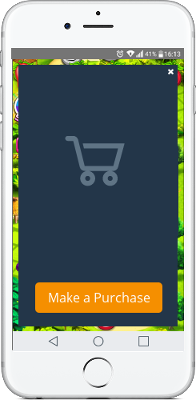 Purchase Campaigns
Pay for real Purchases only!
Traffic Type: Incent, Non-Incent
Bid Type: CPO / CPS
Guaranteed purchases, that's what everybody is dreaming of. No problem!
Set up purchase campaigns and decide whether to reward you customers for a purchase or not. Drive awareness for selected products and deliver on sales targets.
Ready to Get Started?
Create an ayeT-Studios account today!