Discover incent and non-incent advertising!
Install Camapaigns
Accelerate your mobile growth – buy app installs
Traffic Type: Incent, Non-Incent
Bid Type: CPI
Incent:
Reach audiences that discover your app in the ayeT-Studios Offer Wall. Users get rewarded for downloading your app. That way you only pay for completed installs.
If you are looking for a variation of our Install Campaigns, try our High Retention Campaigns. Users have to keep your app for three days in order to get rewarded.
Non-Incent:
Or try our all new Non-Incent CPI installs. Just set up your campaign and we will pull creatives from the Play or App Store and create Native Ads. Those Ads will be  displayed as banners in apps. Users download your app without getting rewarded but because they think it is interesting!
Please keep in mind: Prices for Non-Incent CPI installs are much higher than for Rewarded Ads.
Action Campaigns
Make your users perform an in-app action
Traffic Type: Incent
Bid Type: CPA
With Action Campaigns you are able to specify in-app events and actions like completing a tutorial, completing a level or signing up an account. The users will be guided from the ayeT-Studios Offer Wall to take the predefined action within your app – resulting in higher engagement rates.
Engagement Campaigns
Pay for Engagement Time – not for installs
Traffic Type: Incent
Bid Type: CPE
With Engagement Campaigns ayeT-Studios created a brand new ad format. Users get rewarded for continuously engaging with your app – this makes the Engagement Time and not the install what you are paying for.
No third-party tracking system is needed due to our proprietary tracking technology. This campaign type significantly increases engagement since users are not getting rewarded for the install as such but for actually using your app over time – Rewarded Engagement Time.
The maximum bid determines how long a user will be rewarded for engaging with your app. If a user doesn't deplete the engagement budget within 30 days, any remaining budget will be refunded to your campaign.
Mobile Video Campaigns
Rewarded or Non-Incent Videos – tailor your campaign
Traffic Type: Incent, Non-Incent
Bid Type: CPI, CPC, CPV
Acquire users by using mobile video ads to demonstrate what your app or product is all about.
Use Rewarded Video or Non-Incent Video Campaigns in order to catch the users attention.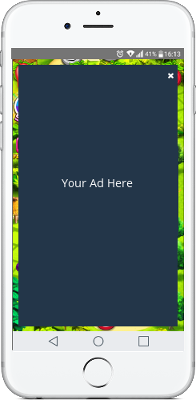 Display Ad Campaigns
Choose from all common banner types to skyrocket your display campaign
Traffic Type: Non-Incent
Bid Type: CPM
Drive users to your app through non-incent display ads.
Choose non-incent display ads to find highly engaged users and generate massive amounts of downloads.
Ready to Get Started?
Create an ayeT-Studios account today!