The road to get a product or application out into the consumer market is really tough work. App stores are crowded with millions of apps which make it hard to let your app standout. A good app promotion strategy is a good way to start – but another part of the effort can be shouldered by marketers and influencers who make sure the product reaches the audience.
Social media app promotion combines the far reaching-access that a social media platform may provide, with the classic basics of marketing.
Why social media?
Advertisers and developers may jointly decide which platforms would reach a target audience in the most effective and rapid way. But making sure that the promotion and marketing of the application is convincing enough to compel people to click and explore further is another task that advertisers find themselves mulling over.
Today, hundreds of advertisements and promotions crowd the cyber-space, with many going amiss due to their lack of appeal and pull. The mechanics of social media app promotion primarily focus on making a client's product stand out amongst the rest — and convincingly build an advertiser's own reputation in the process.
Major platforms
Right now, 91% of retail brands use 2 or more social media channels (see Brandwatch). The term social media condenses quite a number of channels and platforms into a word that does not quite capture its magnitude. For an advertiser focusing on social media app promotion, they need to sort and sift through a vast collection of platforms, and choose which one would best suit a product for its marketing:
Facebook
is by far the largest and farthest-reaching social media platform. By the second-half of 2016, Facebook has amassed 1.71 billion monthly active users – with 56% of them logging in more than once per day (according to FIPP).
There are 2 main promotion strategies:
Advertisers can choose to use a Facebook feature to their advantage by creating a page. But this may pose the risk of not having the reach nor impact a client may want for their product.
Sponsored or paid advertisement on Facebook allows the site to advertise to users directly: This strategy provides a more forward and personal approach, as most marketing is filtered to a user by assessing their interests.
So it is one of the top channels if you want to go for a social media app promotion campaign!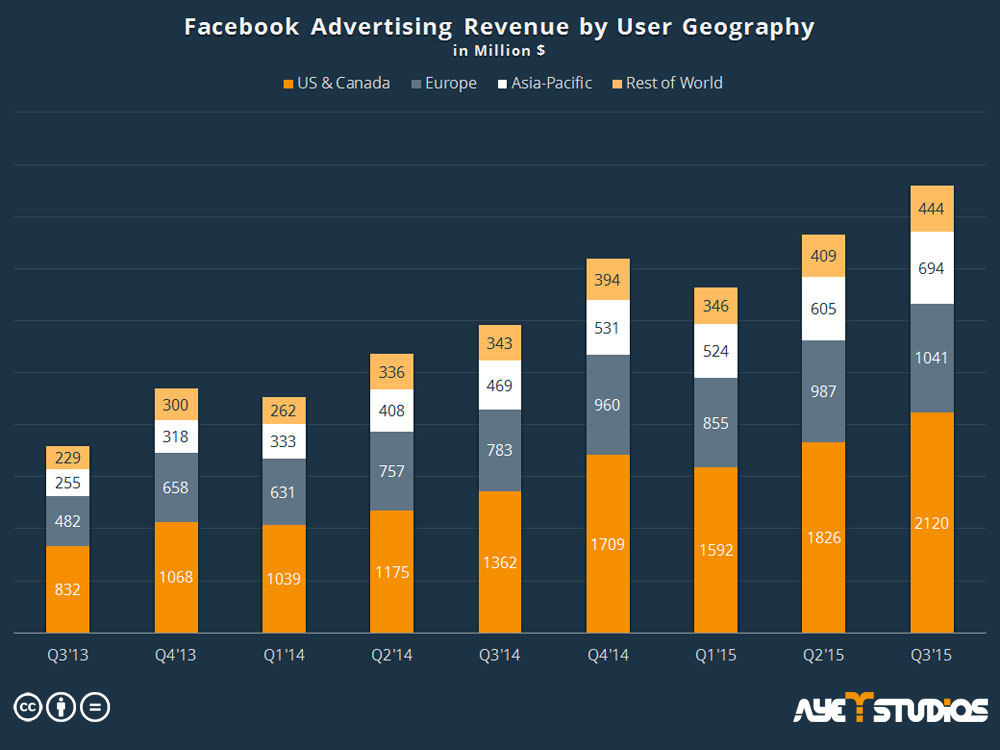 Google+
does not boast the numbers that Facebook or Instagram are able to, but it does allow the very vital link to the Google search engine. A paid advertisement can allow a marketing attempt to reach the user as soon as they type in a few words into the search engine. Google processes nearly 3.5 billion searches on the daily, which makes Google+ a very compelling choice for social media app promotion.
Twitter
has a penchant for allowing products and content to go viral almost overnight. For the more savvy promoters, this platform could open a range of possibilities. Twitter not only offers a wider audience which is simpler to access, but also offers the added benefit of interpersonal communication with the consumers.
Many consumers take to Twitter to directly address large franchises and companies with their queries and complaints, and are often proffered quick, individual replies. This makes the Twitter audience one that could allow most efficacy when running social media app promotion.
Instagram
is more than a battleground for celebrities competing for more followers: It is the largest visually-oriented social media network. Of the 500 million monthly active users, many have made successful careers out of posting pictures featuring products as a form of paid promotion. For the promotion of an app on Instagram, some advertisers may hire users with significant followers and reach, and have them get the message across. It has proven to be remarkably effective and popular for social media app promotion.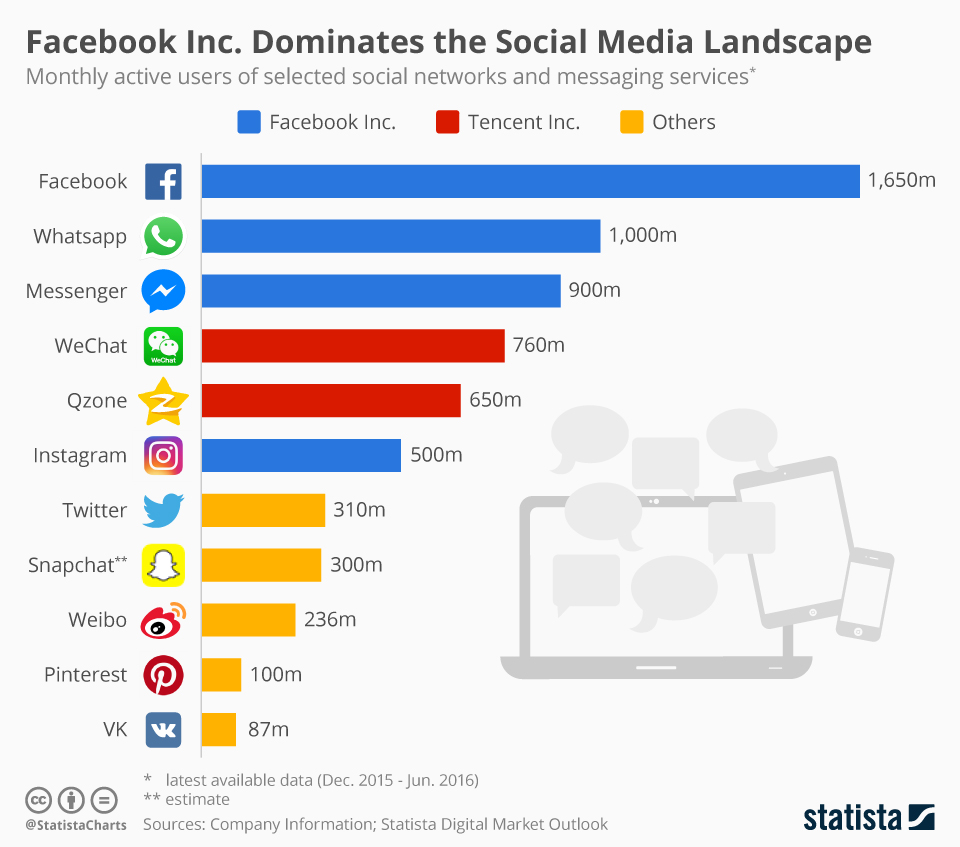 Monthly active users of major social media channels – source: Statista
YouTube
is a rapidly growing channel for entertainment and networking, and has established itself to be one of the most effective ways to promote various products and applications. Popular YouTubers with millions of active followers can base videos on paid sponsorships, and even give reviews over the products they are asked to showcase.
All promoters would agree: This is one platform that is more suitable for social media app promotion than most in terms of its impact and delivery.
Who provides social media app promotion?
Advertising networks and agencies like ayeT-Studios operate to provide this service, and some solely focus on social media app promotion. These marketing agencies, accessible online, offer advertising solutions and structures so that any creator's application is able to reach the appropriate audience in the most effective way. They offer promotion and installation for both Android and iOS, engineering their services in a way that generate the best results.
What about pricing?
Prices vary from one region to the next, and also on how far the client wishes to push their application up the charts. Social media app promotion hinges on visibility, and the more determined creators can find themselves up to $200,000 short in pushing their app to the top 25 charts. In the UK the same may cost $30,000, and in Thailand $10,000.
The costing boils down to a system of CPI (Cost Per Installation), with Facebook and Twitter proving to be the easiest on the pocket, settling at $3 CPI. Pricing depends on the scale of the marketing, and ultimately how far a client wants the reach of the campaign to extend.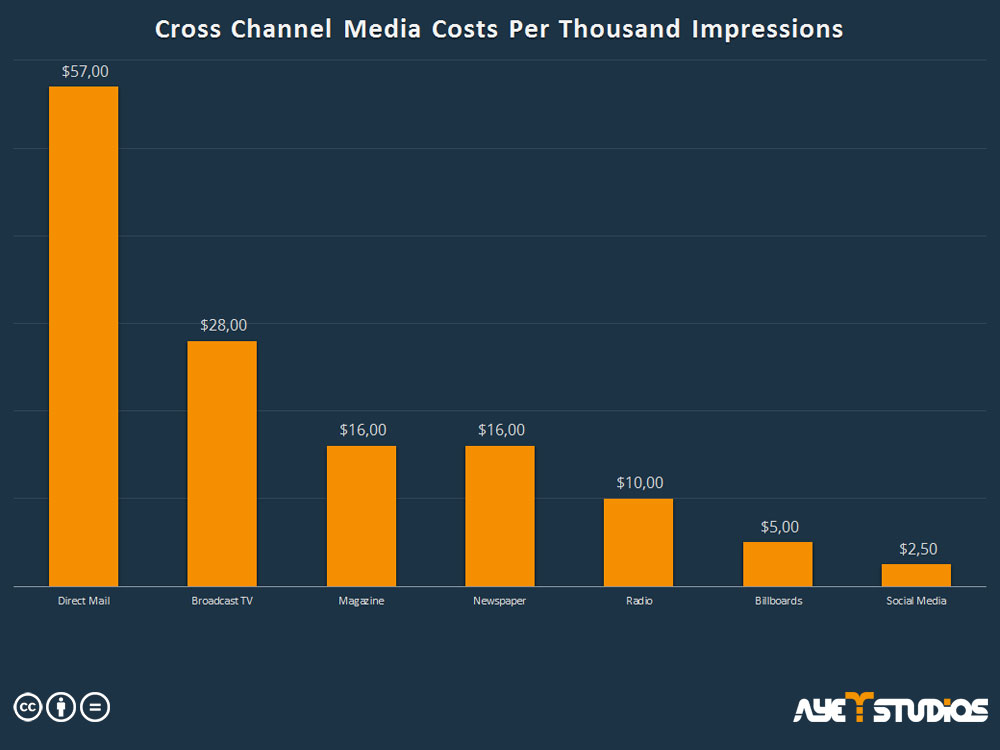 What you should consider
Though many may opt to carry out their own social media app promotion, this may not prove to be as effective as desired. Professional agencies take it upon themselves to provide a completely-encompassing service, using official surveys and statistics to know which platforms to target, and when.
When looking for a suitable service or agency for your social media app promotion, an individual may want to primarily assess budgeting and pricing. From there, an agency can be judged based on how far their reach extends, how credible their services are, and what sort of time and efficiency projection they provide.
Outlook for this service
Any conscientious creator would want to thoroughly look into the past projects and details of an agency, alongside their success rate in terms or promotion and installation. Generally, however, these agencies tend to have a solid base in terms of providing the kind of reach a creator is looking for.
A number of reports online have deemed social media promotion as the undisputed promoters of tomorrow. Agencies are adapting to provide more visually-based promotions, with images and video become more prevalent than text-based ones. With the vast amount of cyber traffic in the past few years, social media app promotion has become a universally-acknowledged force to be reckoned with, minting prime results by carefully targeting audiences worldwide.
Social media app promotion is one part of the service that ayeT-Studios offers. If you are an app developer or marketer: We will provide your personal promotion campaign to achieve best results – for both iOS and Android applications!
https://www.ayetstudios.com/wp-content/uploads/2016/11/Fotolia_96280828_S.jpg
498
964
Yvonne Peter
https://www.ayetstudios.com/wp-content/uploads/2016/09/ayetstudios_logo_03-300x73.png
Yvonne Peter
2016-11-17 08:51:48
2016-12-30 13:29:23
Social Media App Promotion - Make Your App Go Viral