App promotion will reach the potential consumers in many different ways and places, online and offline. What your app promotioni strategy will look like depends on your budget, your app and your company in general.

Where Should You Promote Your Mobile App?
The two wheres for mobile app promotion:
Where as in which platforms?
Where as in which services to use?
iOS vs. Android
If you developed your app both for Android and iOS, on which platform should you start promoting your app?
It depends on your budget! If your budget is plenty, you might start with both platforms. If you are on a limited budget, you should decide on what kind of customers you want to attract.
Keep in mind that iOS app promotion is more expensive than Android app promotion. Additionally, keep in mind that iOS users are willing to spend more money for apps than Android users.
On the other hand, you need to consider that only 12,5% of all smartphones use iOS whereas Android stands for more than 80% of the market share.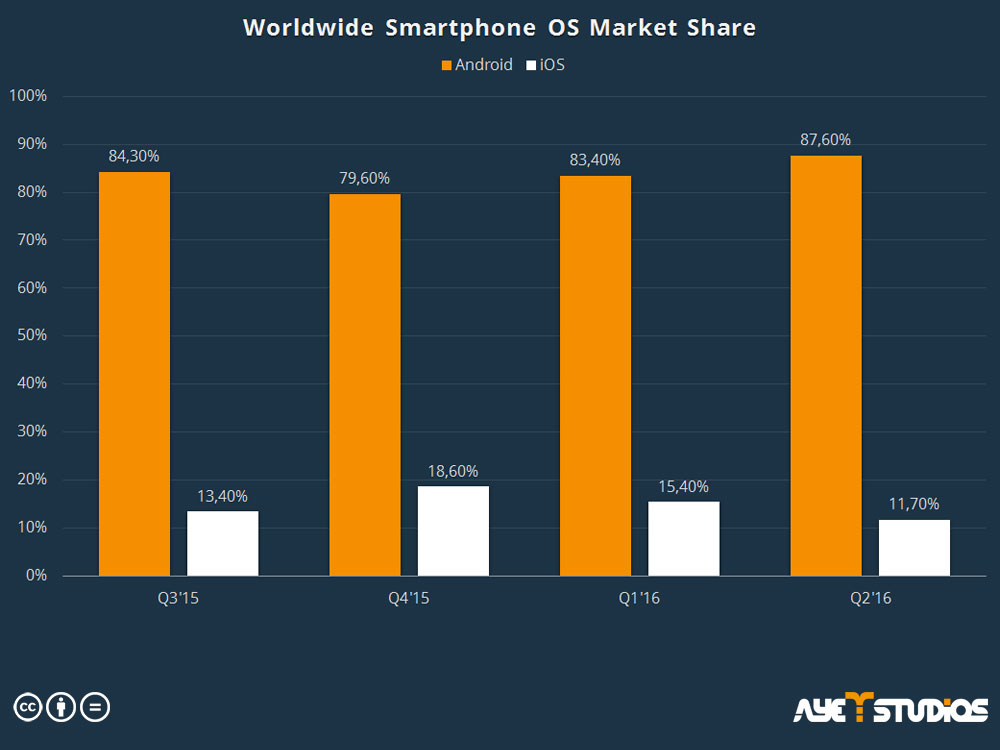 Which Services Should You Use?
There are quite a few service providers that can help you get off to the right start. In order for you to spend your money wisely, you should first consider where you need professional help the most.

User Acquisition Through Ad Networks
In order to push your app in the app store you can consider buying downloads for your app. There are two ways of doing that: Non-incentive and incentive.
Ad networks make sure that the product being advertised and the publishing site fit together, resulting in an authentic advertisement.
ASO
An app promotion tool that can easily be used is app store optimization. Many companies underestimate the effect of a visually and contentually appealing app store appearance.
Nevertheless, users are more likely to download your app if they see a nice app icon or read an accurate description. Things you can optimize are:
· App name
Find a catchy and short name with some of the keywords included.
· Icon
Create an unique and clear icon that stays in the user's mind.
· Keywords
Use keywords that are relevant and create traffic on your app store page. Read your competitor's app description and use similar keywords.
There are many ways to find better keywords: Synonyms, keywords of your competitors, and keywords used in your app's reviews.
You can take advantage of keyword tools that will help you find the right keywords.
· Description
Write a detailed description of all the features of your app. Depending on the OS, you have to use keywords (Android) or not (iOS).
Regarding Android: Don't  spam your description with keywords – you should only include your keywords up to 4 or 5 times.
· Screenshots
Make sure to include pretty screenshots of your app. The users want to get an overview of all its features. The best screenshots emphasize the app's sales argument.
Building Your Own Brand
To make your app well known among potential users, you need to build your own brand for the app.
You can do that by creating an informative website that tells users what the app can do, why they should use it and how they can use it.
Of course, you should also include a link to the app store and your contact information.
This leads to another important step: Create your own social media channels on Facebook, Twitter, Instagram or YouTube.
The benefits can be found here.

App Promotion Sites
Another way of promoting your app is to advertise on app review sites. However, be careful: Sometimes this is a free promotional tool, but you could also pay for it.
Furthermore, you can promote your app in forums that shine a light on new apps. There, you can reach a group of people that are very likely to be interested in your app.
In addition, you can also write press releases about your app and send them to the relevant media institutions in hope that they will review your app in an article.

How Should You Promote Your Mobile App?
Before planning your app promotion campaign, you need to set up your budget. To calculate your budget, you have to know different operating numbers.
Two very important key figures are the Cost per Active User (CPAU) and the Customer Lifetime Value (CLTV). With these numbers, you know what it costs to acquire a user and you know his/her worth for your app.
Further information about the most important key figures can be found in this article.

Paid App Promotion
When first starting your app, you can't be sure about your apps key metrics:
What is your average retention rate?
How much will an active user really cost you?
And how much money will he/she generate on average in his lifespan?
There is only one way to find out! Lead users into your app, quick! Let's put ASO, PR and all the nice design stuff aside for a second and focus on paid app promotion.
There are two ways of paid app promotion: the incentive app promotion and the non-incentive app promotion. Even though these two ways of promoting your app are very different, both can be used at the same time.
Incentive App Promotion
If you make use of the incentive app promotion, you will reward users for downloading and opening your app. Typical rewards could be giveaways, discount codes or game upgrades.
The incentive app promotion is an affordable way for new app providers to advertise, even if you are restricted by a small budget. You can even set a budget for a specific length of time and when the funds have been used up, the campaign stops and you will be notified automatically.
Incentive app promotion is a tool to reach a humongous amount of potential users. Nevertheless, it is crucial to know that many users might only install the app to receive the award and delete it shortly after.
Therefore, the retention rate will be much lower compared to non-incentivized app promotion campaigns. This is an important information for calculating your budget.

Non-Incentive App Promotion
When a user decides to download an app out of interest, it is called non-incentive app promotion. Typical tools of non-incentive app promotion are banner advertisements, app reviews, social media marketing, influencer marketing or even offline promotion.
Non-incentive app promotion reaches an exact group of users that are already interested in your kind of app.
Compared to incentive app promotion, the amount of users being reached is relatively small, but the users are more likely to continue using your app, hence the retention rate will be higher compared to incentive app promotion.
In order to reach high-quality users and a huge group of users, a mixture of both incentive and non-incentive app promotion is the key.
More on this topic can be found here.
Social Media App Promotion
If you want to acquire a broad and high quality audience, you can contact a social media influencer. The influencer takes the role of a testimonial, who actively promotes your app on his/her various social media channels.
The benefit of this kind of promotion is that the influencer's followers have a high amount of trust in their idole. They trust the influencer if he/she recommends an app and are therefore more likely to download the app. Possible influencers can be YouTubers, Bloggers or Instagram-Stars.
Of course, you should also create your own social media channels, for example on Facebook or Twitter, and make sure that you spread the word about your app. Like this, you do not have to invest much time in starting social media app promotion.
Social media is a quick and easy way to keep in touch with your (potential) users. Use user feedback for app improvements and inform your users about any news, updates or changes with regards to your app.
More information on social media app promotion can be found in this article.
What Are the Best Ways to Promote an App?
There are plenty of ways to promote your app. What kind of app promotion you choose depends on your app, your company and the market you operate in.
It is always a good idea not to focus too much on only one way of app promotion, but instead to combine different tools to reach as many potential users as possible.
Furthermore, it is important that you develop an authentic app promotion strategy.
Of course, your budget always plays a big role as well. Hence, you should always compare the CPAU for every channel to check if the chosen channel is worthwhile and necessary for your campaign. Likewise, it is important that the costs are lower than your CLTV.
If you want your app to be successful in the crowded market, you will need a great app promotion strategy. AyeT-Studios can you help you plan such a campaign, customized for your specific app and your needs.

Your Guide for Successful App Promotion
Nevertheless, if you want to plan an app promotion campaign by yourself, the following graphic shows an overview of all the things to consider.


https://www.ayetstudios.com/wp-content/uploads/2016/11/app-promotion.jpg
566
849
Pascal Ludynia
https://www.ayetstudios.com/wp-content/uploads/2017/05/ayetstudios_logo_03-200x49-1.png
Pascal Ludynia
2016-11-16 14:34:57
2019-11-14 10:13:22
App Promotion: Everything You Need to Know to Do It Right